First MEJA Statewide Convening Empowers and Energizes Our Movement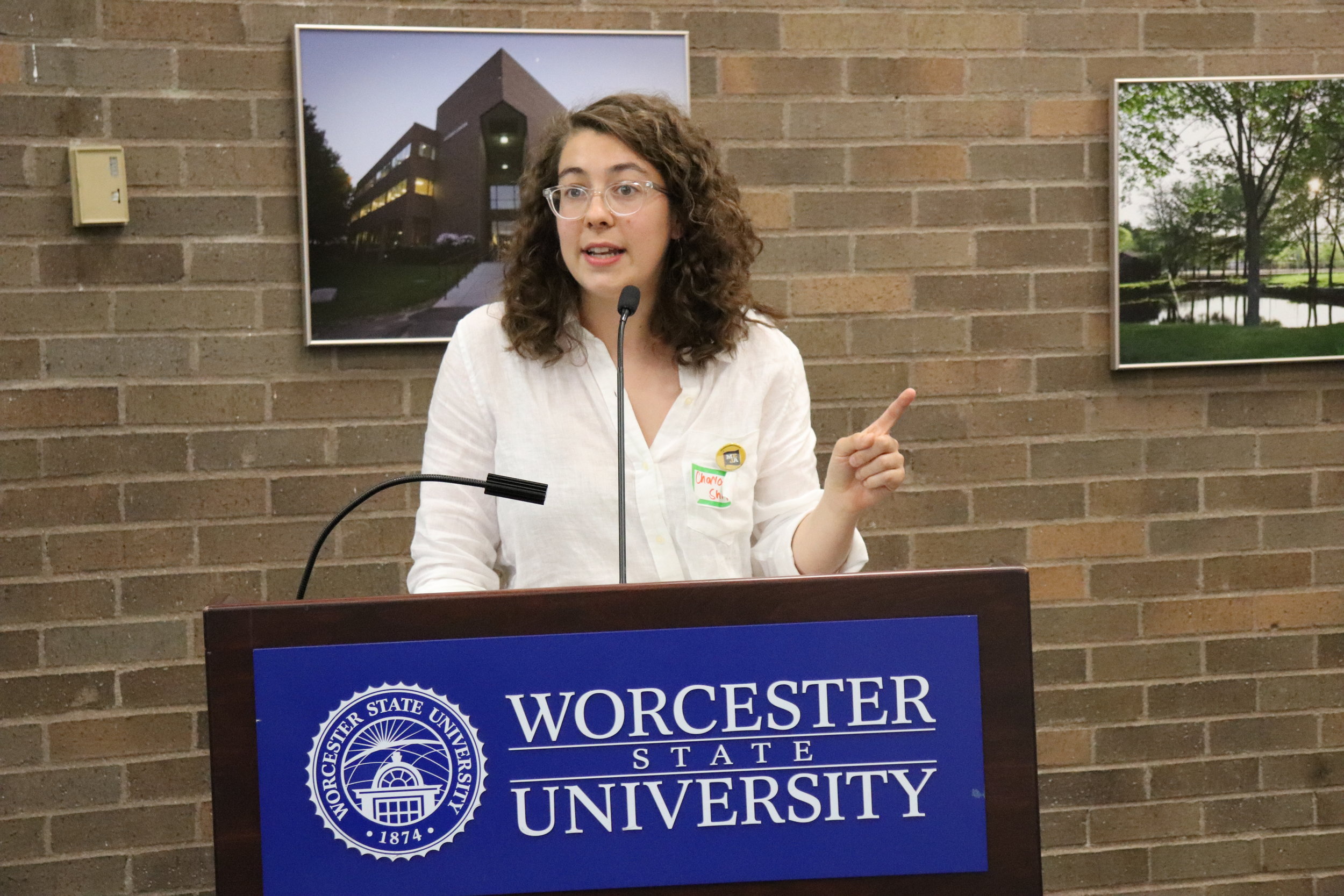 Nearly 150 public education defenders from across the state gathered to grow our community and build our power as a movement for public schools and colleges.
I left our MEJA Statewide Convening on Saturday feeling energized and ready to fight for public education! The nearly 150 people who came to Worcester on the first Saturday of summer show that the education justice movement in Massachusetts is strong and ready to take on the powers that be.
Thank you for being a part of this movement, for joining us to build this strong community around our work to defend, protect, and expand public education from pre-K through college. We know that the education justice movement in Massachusetts has serious momentum after this weekend as we grow and take on the fight for our futures. And when we fight, we win!
Click here for a great photo album, here to watch the Morning Speaking Program, and here to watch the Afternoon Speaking Program that inspired us all to action!
We came out of this weekend with three clear action steps for people to follow-up and get even more involved in these fights!
First, please join us on July 12th at the State House for our "Outdated: Modernize the Foundation Budget Formula NOW!" action where we will demand the legislature prioritize the need to #FundOurSchools and pull our outdated school funding formula out of the past and into the present. Can join us and you invite 10 friends to be a part of our action?
Second, people pledged to get at least five other people to call their state rep and demand that their state reps ask Speaker DeLeo to move the school funding bill forward!
And third, people committed to writing a letter to the editor or an op-ed to their local paper talking about their disappointment in the Fair Share Amendment being off the ballot and the need for new state revenue for public education!
Many of our other coalition partners will be holding events and trainings on corporate power, high-stakes testing, school closings and more over the next few months as well. PHENOM is gathering folks for a #DebtFreeFuture campaign call this Wednesday at 5PM to discuss the road to building free public higher education. Contact Zac at zac@phenomonline.org for more info!
And remember! The work of local MEJA tables is critical to building a grassroots movement for education justice! If you are in the North Shore area, Lowell, Lawrence, Boston or Worcester, we have a table you can get involved in. If you don't see your community on that list, that means you could build a local table in your community with our support.
We want to see MEJA tables all across the state by 2019 in order to build power in our communities, create a statewide presence of public education defenders, and fight back against the crisis we are experiencing within our public education system here in Massachusetts.
If you think building a coalition table in your area is possible, reach out to Charlotte at charlotte@massedjustice.org to find out more.
Thank you so much for being an essential part of the first of many MEJA convenings, for fighting these critical battles in our communities and in the State House, and for being willing to build this movement for education justice across Massachusetts. We know that we are the ones who will build the public schools and colleges that students, families and our communities deserve. And we will build them together.
I cannot wait to fight alongside you, and I look forward to celebrating more victories with you in the weeks, months and years ahead.
In Solidarity,
Charlotte Kelly