True Frames: Relevance to Life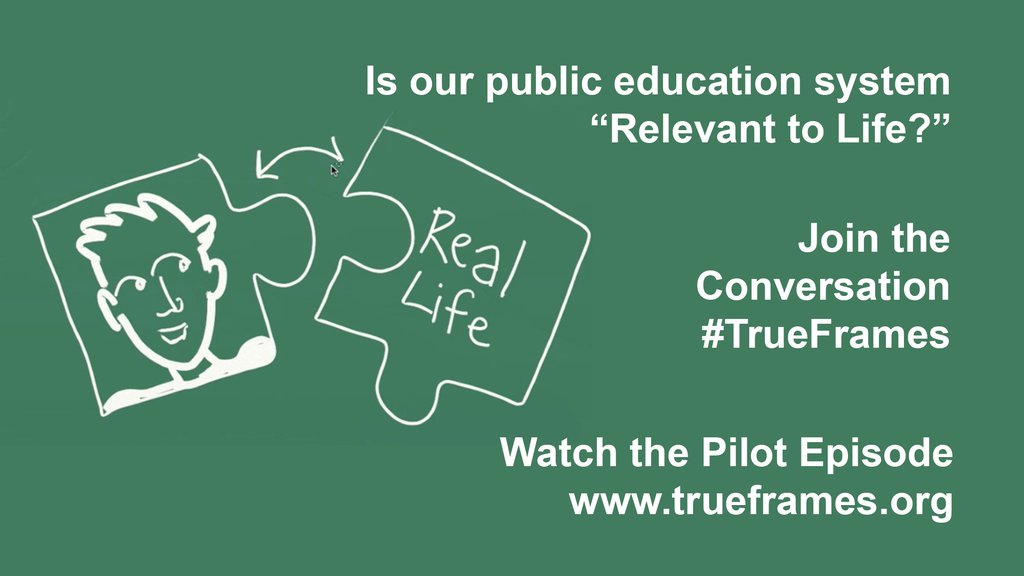 [embed]https://www.youtube.com/watch?v=DPe5Zjz6RJE[/embed] True Frames, a new project promoting public education, will be releasing a series of 10 videos whose purpose is to make the conversation around education more accessible to the general public.
They just released their first video, Relevance to Life, which discusses how to make public education more relevant to students' lives now:
As Tupac Shakur comments, school has become a tradition whereas it should be a learning tool.  They should be creative instead of just pragmatic.  Albert Sykes adds onto this: students should experience learning that is relevant to their lives.  Because of the growing diversity of students, there should be many ways to learn and teach that meet all students' needs.  Education must change to fit the present culture as well as the future so that our students are set up to succeed.
Please visit the True Frames website here to learn more about the project and share this video with everyone you know to spread awareness about how to improve our public schools.
Video: True Frames
Image: #TrueFrames